Line of Duty Girl's Costume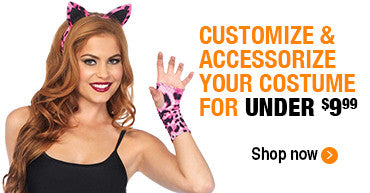 Save With




Seasons Saver Shipping
#91465
Get the law on your side this Halloween with the Line of Duty officer costume.
The Line of Duty costume dress is a mid thigh length, front button down navy dress. The black belt and police cap complete the look of the officer.
The hand cuffs, billy club, leggings and boots are not included with the costume.
Included:
Sizes: M(8-10), L(10-12), XL(12-14), XXL(14-16)