Sexy Maid Sexy Costume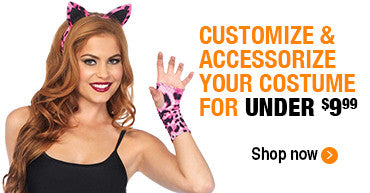 Save With




Seasons Saver Shipping
#888527
Oh la la! Clean house this Halloween as the Sexy Maid.
The Sexy Maid Costume includes a black and white french maid inspired dress with attached apron and lace hem. The character headpiece completes the sexy maid look.
The depicted feather duster is not included, but may be available separately. 
Included:  
Dress with Attached Apron
Headpiece
Sizes:  XS