Snow White Girl's Costume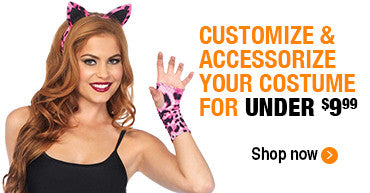 Save With




Seasons Saver Shipping
#62586, 62587
Mirror, mirror on the wall? Who's the fairest of them all? Well, of course Snow White.
The Snow White Halloween Costume This Snow White child costume includes a full length dress, with yellow sparkle detailing, gold trim, a long sleeved blue and gold shrug with puffed shoulders/ The red bow headband completes the Snow White look.
The depicted shoes and tights are not included with the costume.
Incuded:
Sizes:   L(12-14)