Babe A Lonian Warrior King Plus Size Costume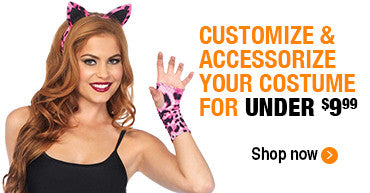 Save With




Seasons Saver Shipping
#6554X
Travel back in time in the sexy, Babe-A-Lonian Warrior King!!  
Become a warrior of the 300 men or attempt to portray Russel Crowe's role in the ultimate warrior movie, Gladiator! Either way, you will crush all the other costumes this Halloween!!  
This costume is metallic brown and stretches for your comfort.  The knit tunic is gold.  
Includes: 
Tunic with cape
Sword with sheath
Size: XXL