Dirty Cop Plus Size Costume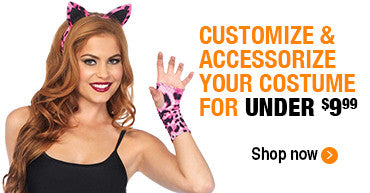 Save With




Seasons Saver Shipping
#83344X
Freeze! You're under arrest! Be a sexy police officer this Halloween as the Dirty Cop.
The Dirty Cop Costume includes a sexy button front police style dress. The matching police hat, fingerless gloves, belt, tie and walkie talkie give you all the essentials to look like a real cop.
The boots and stockings depicted are not included with the costume.
Includes:
Button front dress
Hat,,Belt, Tie
Fingerless gloves
Walkie talkie
Sizes: 1X-2X, (16-20), 3X-4X (22-24)