Frozen Fever - Elsa Girl's Costume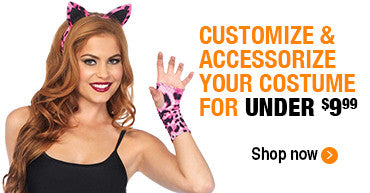 Save With




Seasons Saver Shipping
#95782
This dress is just like the one from the animation for your daughter to dress up in.
 Perfect for dress-up, Halloween, or even for every time they want to watch Frozen!
 Includes: Dress with attached sheer cape
Sizes: M(7-8), L(10-12)
Frozen Fever
Elsa and Kristoff plan a special birthday celebration for Anna, but when Elsa catches a cold, her icy powers put more than just the party at risk.