Jukebox Jill Girl's Costume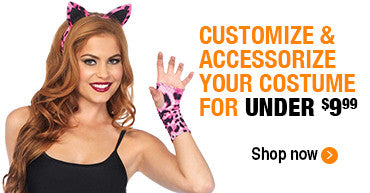 Save With




Seasons Saver Shipping
#882689
Go back in time to the 1950's this Halloween as Jukebox Jill.
The Jukebox Jill Costume includes knee length dress with light pink top and hot pink skirt with light pink lace hem line. An attached black leather like jacket with musical note detailing and attached white belt with rhinestones at the buckle complete the throwback 1950's look.
The sneakers are not included with the costume.
Included:
Dress with attached jacket
Belt
Sizes: S(4-6), M(8-10), L(12-14)