Paw Patrol - Chase Toddler Costume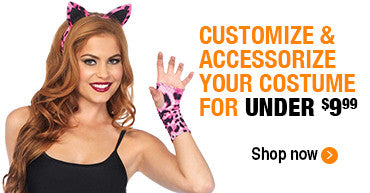 Save With




Seasons Saver Shipping
#610502
Dress up your kid in this costume and let him bring life to his favorite character.
Includes a soft brown, long sleeved jumpsuit with an attached tail and shiny blue vest printed with pockets and a silver zipper and a yellow starred police badge on the end of it. A police hat in blue color with yellow trim and a paw print patch in the center and a German shepherd ears and matching blue backpack complete the costume!
Includes: Jumpsuit, headpiece and a backpack.
*
Shoes Not Included*