Petticoat Dress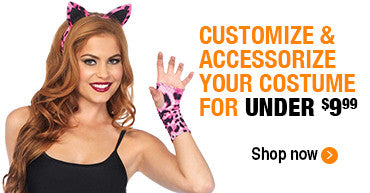 Save With




Seasons Saver Shipping
#66350
Wear this simple pink petticoat dress as the base for lots of different costumes from fairies to angels, bunnies, ballerinas and more.
Great on it's own, or dressed up with wings, ears, feather boas, and the other accessories. This is a great way to create your own fabulous look.
This one-piece pink dress has a smooth, simple top with two thin straps and a short sheer ruffled bottom.
Size:  Adult-One size fits most