Pretty Paratrooper Sexy Costume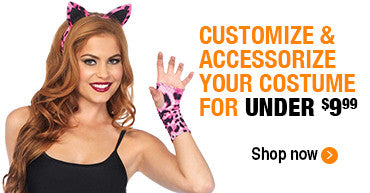 Save With




Seasons Saver Shipping
#85166
Did it hurt when you fell? Be prepared for the pick-up lines when you get dropped off to the party in this Pretty Paratrooper Costume.
Included in this set is a full-body jumpsuit with shoulder harness. It has a short collar and zips up the front for quick changing between missions. The shoulder harness fits around your entire body, and has belts at the bottom of the bust, at the hips, around the thighs and over the shoulders. Get a little aggressive this Halloween and put on this costume to infiltrate the party.
2pc Paratrooper includes zipper front camo spandex jumpsuit and matching body harness.
Sizes: S,M,L